Sustainability
The United Nations General Assembly, 1987, described sustainable development as "development that meets the needs of the present without compromising the ability of future generations to meet their own needs". This statement continues to hold true. In the prevailing business environment, it is impossible to operate with a long term view without factoring in the socio-economic and environmental dynamics that have an impact on the business.
Michael Porter and Mark Kramer of Harvard Business School, the founding fathers of Shared Value, advocate for private organizations bringing business and society back together by redefining their purpose through shared value, which they define as generating economic value in a way that also produces value for society by addressing its challenges. It is for this reason that sustainability in organisations is not a 'good to have' but must be ingrained in the strategy of the business.
The Group has ensured this is the case through the incorporation of 'creating value' as one of the key pillars of its business strategy. Sustainability will continue to be in sharp focus by consumers, employees, investors, environmental and civil society, shareholders and other key stakeholders who are increasingly taking this into consideration when making a decision to purchase from, work for, invest in and associate with a business.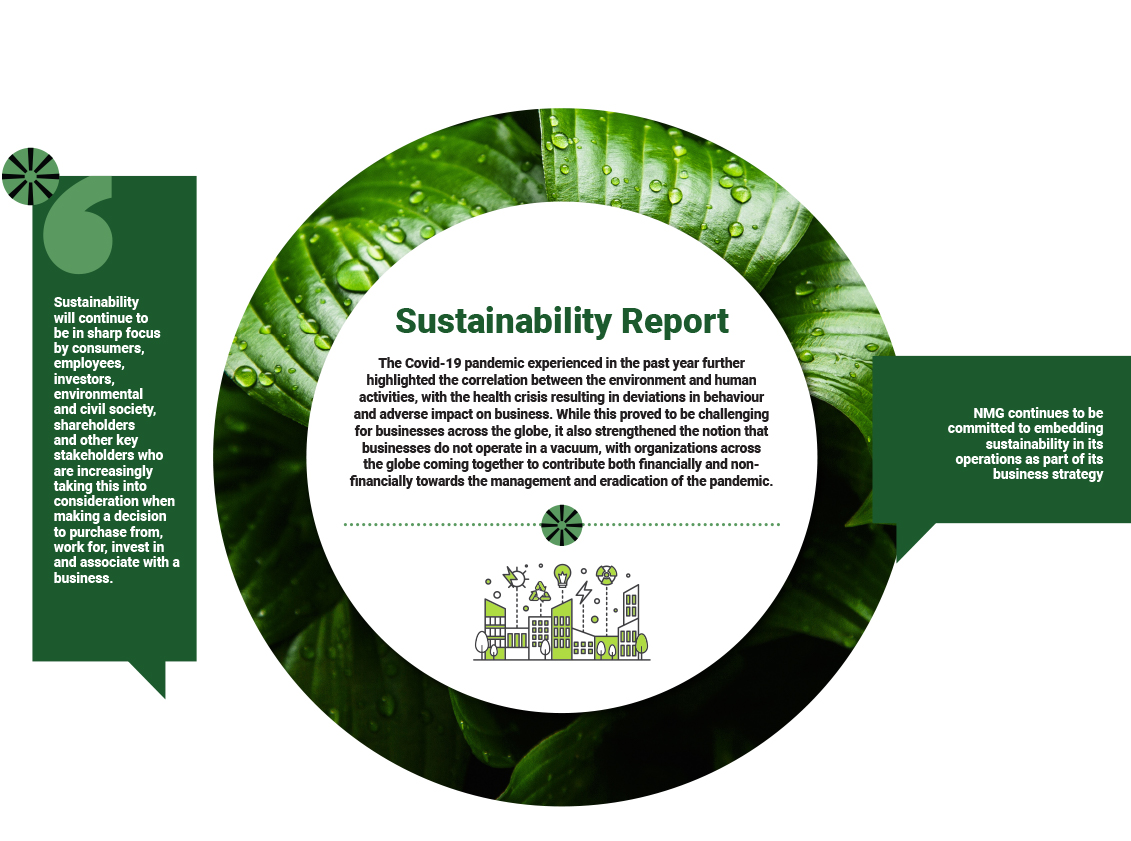 Download Full Sustainability Report