Creating compelling content
The Nation Media Group is the largest independent media house in East and Central Africa with operations in print, broadcast and digital media, which attract and serve unparalleled audiences in Kenya, Uganda, Tanzania and Rwanda. As a brand, we are committed to generating and creating content that will inform, educate and entertain our consumers across the different platforms, keeping in mind the changing needs and trends in the industry.
Steeped in tradition
1960s
From conception to maturity
By any measure, 1960 was an epoch defining year with the world and indeed Kenya, going through a great transition. From the cold war to independence across the continent, the winds of change were upon the world.  It was during this time of political turbulence, struggle for independence and Pan-Africanism that Nation was born, on March 20 1960. Nation Media Group was founded by His Highness the Aga Khan as a voice for the majority African population. After independence, the Daily Nation newspaper became an effective voice of the people.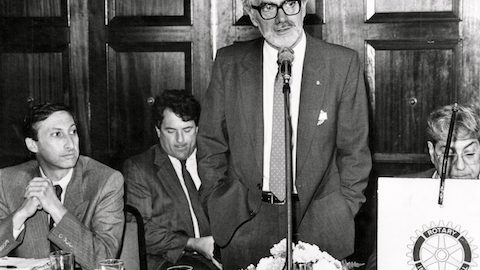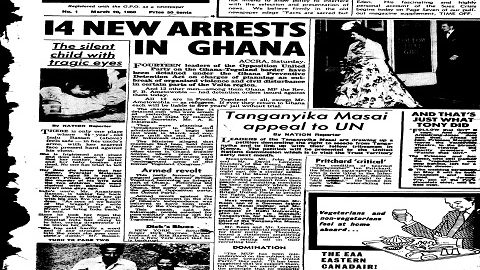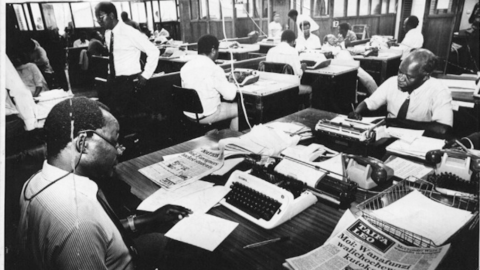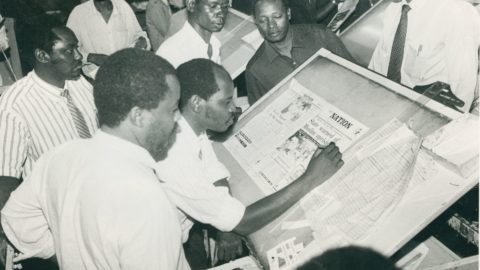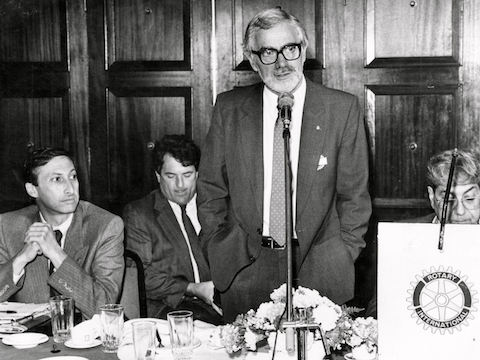 1970–1979s
A Decade Later
The Nation celebrated its 10th birthday in 1970. It had turned its first profit in 1968. At the time of the anniversary, both the Sunday Nation and the Daily Nation sold well over 46,000 copies per issue. A new rotary press was installed, one of the most advanced in Africa, which enabled the newspapers to print photographs and advertisements in full colour.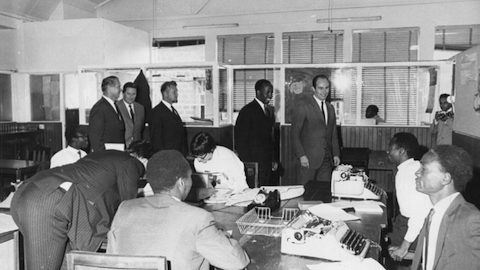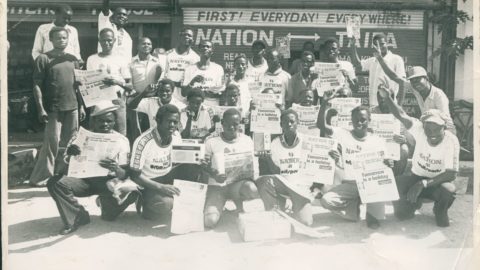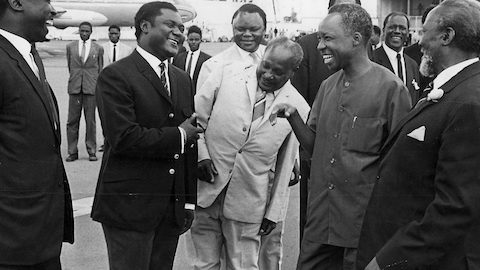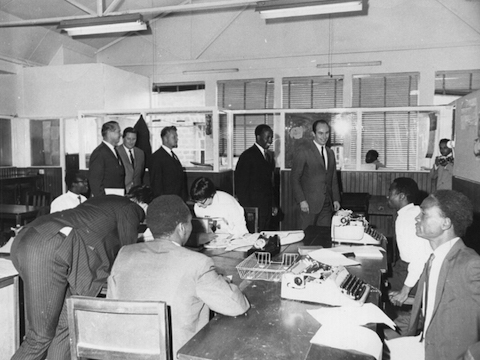 1980s
Highs and lows
Nation's commitment to high press standards is deeply entrenched in its history. In 1981, at the 30th general assembly of the International Press Institute, the Aga Khan called for higher press standards. He listed responsible leadership, exchange of managerial, editor technical know-how and editorial expertise as ways to enhance the quality of journalism. This idea was realized at Nation through a deal with Florida-based St Petersberg Times, a partnership that provided for the exchange of staffers and information to improve the Group's standards to a global standard.
In 1985, the Daily Nation marked its 25th birthday with a 102-page giveaway and 86 scholarships to high school students. The decade was however not without its challenges with Nation reporters being banned from the Press gallery and Parliament banning the group's papers. This was however lifted months after it came into effect.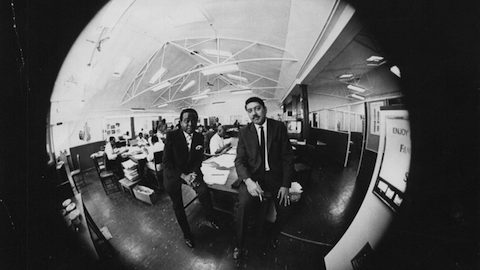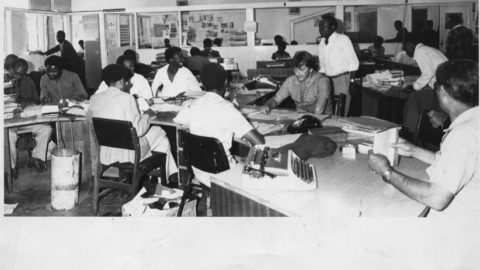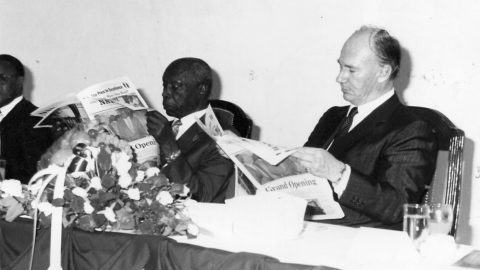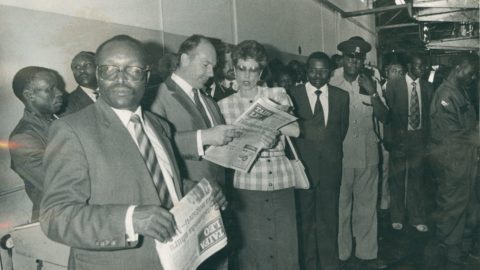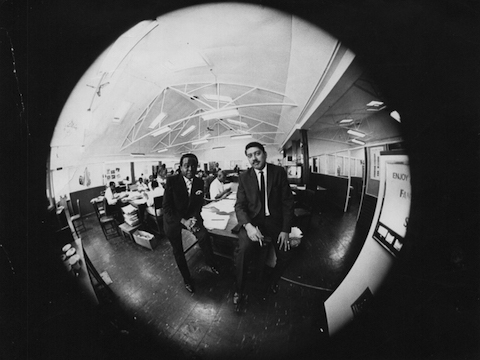 1990s
Dynamic expansion in the Nation group
The years between 1990 and 2000 saw dynamic expansion in the Nation Group: a new headquarters in downtown Nairobi, a new upmarket weekly, The East African, a $ 12 million (Ksh. 750million) press hall on the city's outskirts with the latest in printing technology, entry to the internet and crucially, a move into the broadcast media. In this decade, the group also began its journey into electronic media by applying for a license to broadcast. 7 years after its first application, it was awarded TV and radio licenses, but only for Nairobi.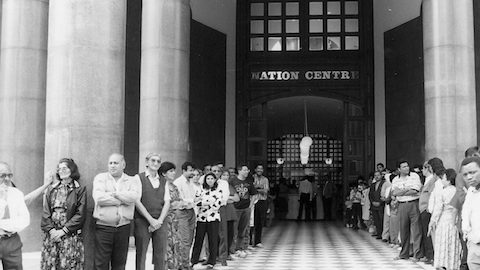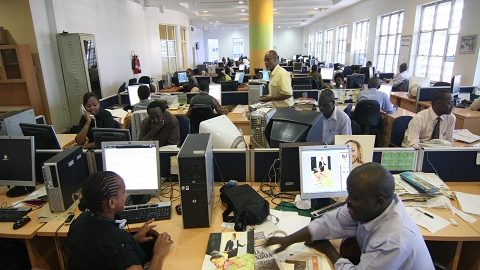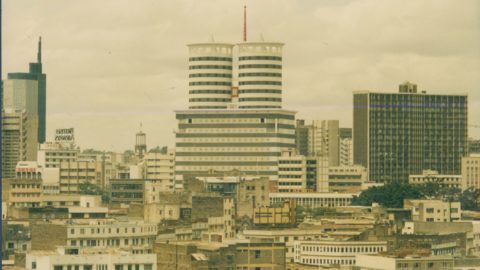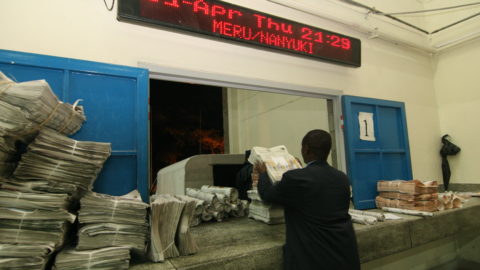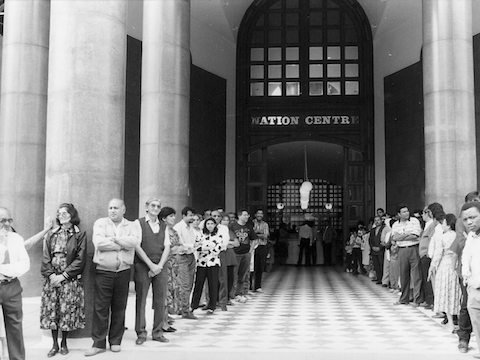 2000–2009s
Nation ventures into East Africa
Debt-free and buoyant at the end of 2002, the Nation Media Group took steps to implement a board commitment to pursue other opportunities and turned its attention to its neighbours in Uganda and Tanzania. Having already acquired a feisty, but hard-up, Kampala tabloid, The Monitor, NMG launched a radio station, Monitor FM 93.3, to capture the prime Uganda audience for news and entertainment.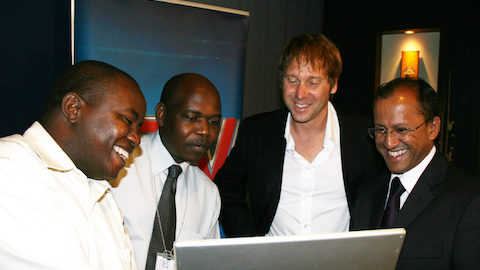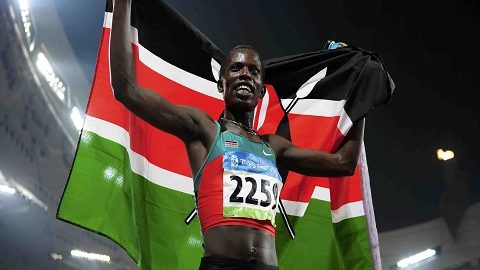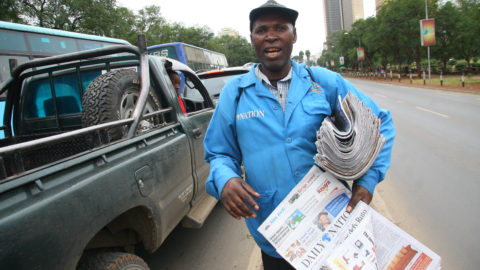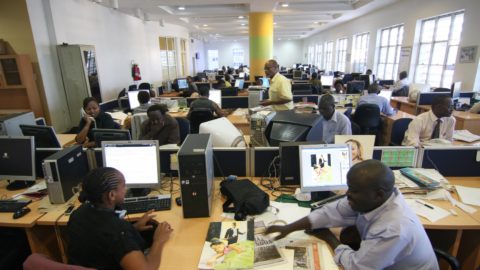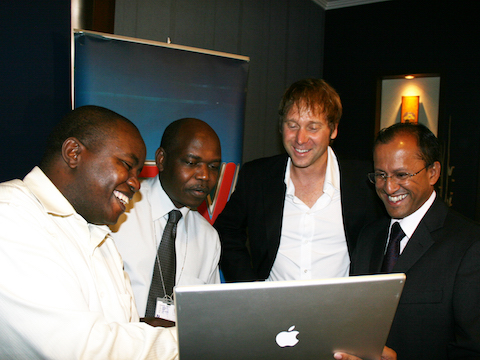 2010s
Consolidating our Growth
In more recent times, the Group has continued to consolidate its business and prepare for the future through various projects. Some of these include the refurbishment of its printing press infrastructure in 2010, and its eventual overhaul in 2015 which enabled it to greatly improve its print products for a better reader experience. In 2011, Nation Media Group also expanded its regional fibre optic network to fully intergrate its businesses into one homogenous network. In addition to this, NMG continues to invest in strategic acquisitions and partnerships to secure its future.